Dear clients and friends
Here's a recap of the happenings and articles in the last quarter. For your pleasure reading, in case you've missed them on our social channels and websites.
Do continue to follow our social media channels for news, events and insights.
Wishing you a Merry Christmas and a Happy New Year!
Please enjoy!
2021 Issue 4
Client Portal - Are you on board?
We have rolled out the Client Portal as part of our firm's digitalisation initiative to bring our service to the next level. Since its launch, we have been receiving enquiries from our clients and we would like to address some of the common enquiries here.
Merry Christmas and Happy New Year!
A warm thank you to all our clients, partners, and colleagues for your continual support. May your Christmas and New Year be filled with joy, peace, and happiness.
RSM was the Official Auditor of the Emerging Enterprise Award 2021
RSM is pleased to once again partner with OCBC Bank, The Business Times, MasterCard, Singtel, Enterprise Singapore, Rajah & Tann, ACORN, Wavemaker, A*STAR, and Google Cloud to support the Emerging Enterprise Award 2021. RSM has been the official auditor of the Award for the 14th year since its launch.
Forge ahead with sustainability & globalisation - A Business Times roundtable discussion
Derek How, RSM's Head of CPA Practice, joined a panel of experts from OCBC Bank, Singtel, The Acorn Group, Enterprise Singapore, and Rajah & Tann Singapore to discuss how SMEs can navigate the unexpected challenges as global trade and supply chains remain in a state of flux.
Preparing for an uncertain future - A CPA Australia feature in the Business Times
Accounting and finance leaders need to think of new ways to add value to their organisations in an endemic COVID-19 era. Woo E-Sah, RSM's Head of Audit, mentioned that "they will have to constantly reset their mindsets and reimagine how their services are delivered; and how service lines can be expanded by building capabilities, innovation and differentiation."
Going green need not be at the expense of profitability
During the Business Times roundtable discussion on the long-term value that good sustainability practices can bring, Terence Ang, RSM's Partner and Head of Advisory, pointed out that sustainability should not be viewed as a trade-off to profitability. Efforts to improve resource utilisation and operational efficiency could reduce wastage, resulting in better margins and lower spending on transportation, materials, and waste disposal.
Stone Forest partners French Fintech firm Jenji to push Digitalisation in SMEs in Singapore
Stone Forest is pleased to announce its partnership with French fintech firm Jenji to help push digitalisation and transform SMEs in Singapore. Under the multi-year agreement, Stone Forest will integrate Jenji's AI-powered digital expense management solutions with our Payday! HRMS to support the wide base of Singapore SMEs.
Introducing DPO2SME - Driving PDPA Compliance through Simplicity
Leverage our DPO2SME service for a cost-effective data protection starter pack for a secure and compliant business.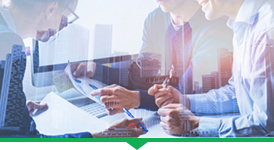 More than a Platinum Status Holder
We are pleased to announce that our accounting services division, AccountServe is now a Xero Platinum accounting partner. This elevated status brings to our clients greater assurance in our services and deliverables. It is a testament of our hands-on experience in cloud accounting implementation.
Stone Forest partners Delta Insurance to offer Cyber insurance at discounted rates
Stone Forest IT is pleased to offer our clients greater cyber preparedness and assurance through our insurance partner, Delta Insurance Singapore, via AvailEase™ (our managed services platform).
Stone Forest is part of the Business Transformation Initiative for Singapore Law Practices
Launched by The Law Society of Singapore, this 4-month accelerated programme is customised for medium- and small-sized local law practices to help them innovate, compete, and thrive in a digital first world.
Stone Forest partners Tesseract to accelerate Digital Transformation Journey for Professional Services Firms
Stone Forest is excited to partner Tessaract.io, a Singapore-based cloud-native and no-code B2B SaaS technology provider to assist professional services firms to automate repetitive operations. This will help them accelerate their digital transformation journey and stay focus on priorities that deliver better experience to their customers.
Doing Business in Singapore 2021
Doing Business in Singapore 2021 is a handy guide published by RSM for foreign companies intending to set up operations in Singapore.
Listing a Real Estate Investment Trust (REIT) in Singapore or China
Listing a Real Estate Investment Trust (REIT) enables property companies to access equity markets which could not be reached before. At the same time, investors are given opportunities to own valuable real estate and receive returns from these assets via REIT distribution. This Guide provides key tax considerations that a property owner should consider before listing a REIT in Singapore or China.
Building a Treasury Centre for Sustainable Growth
As a corporate group grows and expands globally, business considerations become increasingly complex. The group's treasury function becomes one of the key areas that must be looked at to ensure efficient management of its funds. This Guide provides businesses with an overview of RTC functions and a comparison of selected locations: Singapore, Hong Kong SAR, Malaysia and Thailand, in relation to relevant economic, tax, and legal factors.
Digital Transformation for Charities
In order to stay relevant, charities need to evolve with the changing expectations of today's tech-savvy generation; leverage digital technologies to streamline processes, and collaborate better with volunteers and stakeholders to deliver services more effectively to beneficiaries, and increase social impact, sustainability, and growth.
Common Pitfalls in Valuation and Impairment Assessment
The reliability of a valuation conclusion heavily hinges upon the assumptions and inputs used in the exercise. Failure to consider critical factors such as the lack of understanding of valuation theory, mechanical application of valuation theory or over simplification of assumptions result in material misstatements in value.
Embracing Digital Transformation in Accounting and Finance
RSM Singapore collaborated with CPA Australia, Singapore Management University (SMU) and fellow industry players on the publication Embracing Digital Transformation in Accounting and Finance.
RSM Singapore unveiled the second generation of key leaders of the firm who assumed their new appointments from 1 October 2021. Leadership renewal is a continuous journey. We are constantly on the lookout for talents who believe in our cause to join us and continue the legacy of the senior leadership whose vision, selfless and tireless efforts have built the foundation of RSM Singapore.
The CPA Practice is further supported by the following Group Partners in our integrated audit and tax practice that has been structured to better serve our clients.
Loke Yew Ken
joins RSM as Director, International Tax.
Lim Ka Bee
joins Stone Forest as Director, Corporate Secretarial.
Valerie Lim
joins RSM as an Associate Director, Business Consulting.
Amy Wei
joins SBA Stone Forest as Manager & Branch Head of Suzhou.
RSM Transfer Pricing on Demand
Transfer Pricing is typically one of the most significant tax issues for multinational groups, given its subjectivity. Together with our global offices, we are pleased to launch Transfer Pricing on Demand, a series of 10-minute videos, available 24/7. These videos cover a range of topics from the latest development about BEPS to specific issues about a transaction. Join our Transfer Pricing experts as we examine the challenges many businesses are facing.
IRAS Year-end Reporting
This one-day workshop aims to strengthen your understanding of IRAS' regulations and how best to comply with tax obligations when filing employees' earnings.
We will review critical compliances which companies tend to overlook and documentation to avoid errors in year-end reporting. Participants will also gain insight into the obligations and responsibilities of employers to aid in the preparation and completion of the various payroll year-end returns.
SID Directors Conference 2021
8 Sep 2021 - Themed "Asia's Renaissance – The New Era of Recovery and Reopening", this year's conference covered themes around the new capitalism, geopolitical shifts, hyper digitalisation, ESG, global search for talent, and shaping the future of non-profits. Tay Woon Teck, RSM's Partner, was invited on the second day of this flagship conference to discuss how businesses were adapting to the kinder, gentler form of stakeholder capitalism.
Charity Governance Conference & Workshops 2021
29 Sep 2021 - Building a sustainable and progressive charity was the central theme of this event. Woo E-Sah, Industry Lead, Not-for-Profit Practice of RSM Singapore, and Sovann Giang, Deputy Lead, with a panel of specialists spoke and discussed how much a charity should disclose of its operations, risks, and more.
IVAS-IVSC Business Valuation Virtual Conference 2021
7 Oct 2021 - Determining the value of digital initiatives and assets can be challenging. What should companies invest in and how should these digital assets be evaluated?
Terence Ang, RSM's Partner and Head of Advisory, moderated an interesting session on "Demystifying Digital Assets Valuations" at the annual IVAS-IVSC Business Valuation Conference 2021, organised by the Singapore Accountancy Commission, and together with the IVAS and IVSC.
Singapore Insolvency Conference 2021
13 Oct 2021 - The global economy today remains volatile with the persistent pandemic and cross-border trade wars.
Chee Yoh Chuang, RSM's Senior Partner, joined senior members from Rajah & Tann Asia, EY Singapore, and BlackOak LLC to address policy issues at the Singapore Insolvency Conference 2021. RSM Singapore whose insolvency and restructuring practice is one of the most established with 26 years of experience, was represented in the conference organising committee by RSM's Partner Ng Kian Kiat.
Opting out:
We apologise if you find this email an intrusion.
Please click here if you wish to be taken off our mailing list